Negotiating the price of a home is often a nerve-wracking experience that buyers go through when putting in an offer on a home. However, working with a knowledgeable real estate agent can help ease these nerves and leave you feeling confident through the process and with your real estate outcome.

Negotiating is one of the most important parts of the real estate process.
This article explores the basics of negotiation and four practical tips for negotiating to get the price you want for your next home.
Do you have to negotiate?
Negotiating the price of a home is not required and isn't always possible. However, as a buyer, you have the ability to make an offer of the price of your selection on the home of your choice.
Negotiating the price you feel the house is worth is very important. It can make a difference in your projected monthly payment with your new mortgage and down payment. Over 30 years, these small differences may amount to thousands of dollars saved by simple negotiation.
Unless you're buying the home for under market value, there can be room for negotiation. You should talk with your real estate agent to learn more about what negotiating looks like in your current market and price range.
Things to consider when negotiating
Although negotiations are relatively straightforward, there are several things that you should consider before starting to negotiate with sellers.
Are you a first-time home buyer? First-time home buyers tend to struggle the most with negotiations. They let their emotions get in the way of smart negotiating and sometimes make impulsive decisions about buying a home for over market value.
The price of the home. The tactics of negotiating are heavily dependent on the price of the subject property. For multi-million dollar homes in high-cost areas, you may be making counter offers in the millions of dollars. But fairly priced homes in average areas around the country may be negotiating for much less and require different expertise from your real estate agent.
Comps. Appraisers use several different methods to determine the value of homes they appraise. One of the best ways to estimate the home's value is to look at comparable properties (or comps). You can use comps to see what other houses with similar features are selling for within your area. Unless the subject property has very unique features, the home will probably sell close to its comparable properties. You should use comps to get an idea about how much the home you're looking at should sell so you don't overpay during negotiations.
How deep your pockets are. Let's face it. Those that have more money can afford to outbid other buyers when it comes to negotiations. They can waive contingencies and offer above the asking price to ensure their offer gets accepted over plenty of others. Those with limited capital may find that it's impossible to offer over the asking price for many properties.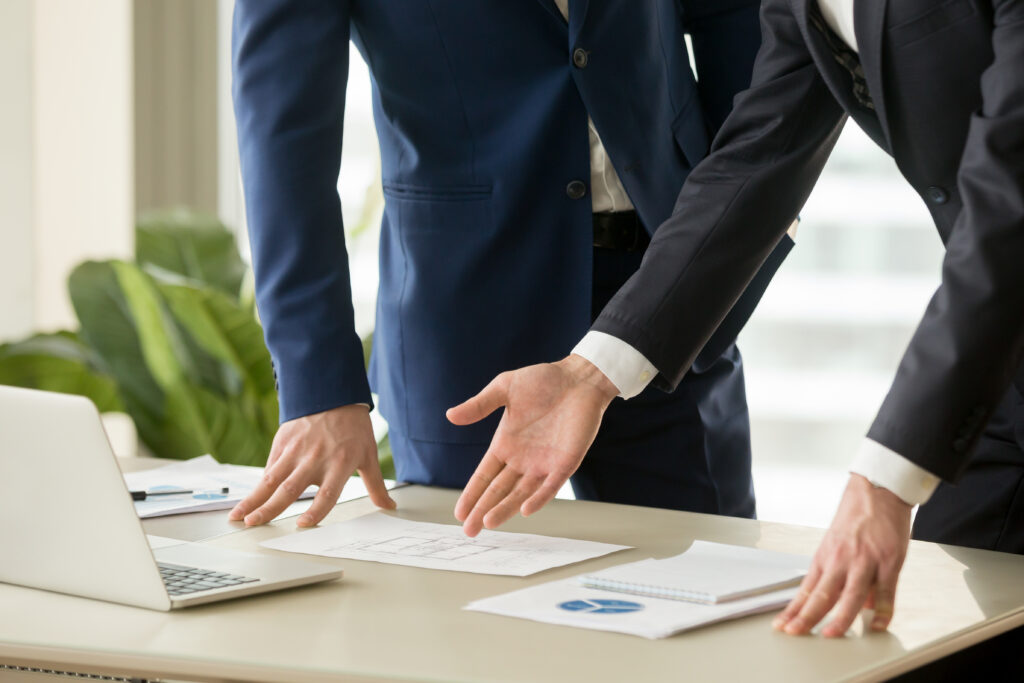 The top 4 tips for negotiating
Being a strong negotiator is one of the best skills you can have as a professional in the business world today. Here are the top four tips for negotiating to get the best deal possible.
Find the right real estate agent
It shouldn't be hard to find a reputable real estate agent today. In fact, there are many real estate agents fighting for buyers just like you.
We recommend reaching out to your personal network of friends and family to find the right agent for you. Relying on online sources isn't as effective as a word-of-mouth referral. Great real estate agents should have a track record of success in the industry and know how to negotiate the best terms for their clients.
Visit the real estate co. to get to know our dedicated team of professionals that are committed to having the opportunity to earn your business and exceed your expectations.
Look at the current market
Knowing if you're in a seller's market or a buyer's market is crucial if you want to negotiate effectively. In seller's markets, sellers have a lot of power when it comes to negotiations. To stand out to sellers, you may need to have a higher offer, more earnest money, the most ideal closing date, or less contingencies.
Have your financing ducks in a row
It's almost a given that you'll need a mortgage pre-approval letter from a lender if you want to buy a house today. Without it, there's no way for the seller to feel confident that you have the means to get approved for financing to purchase the home.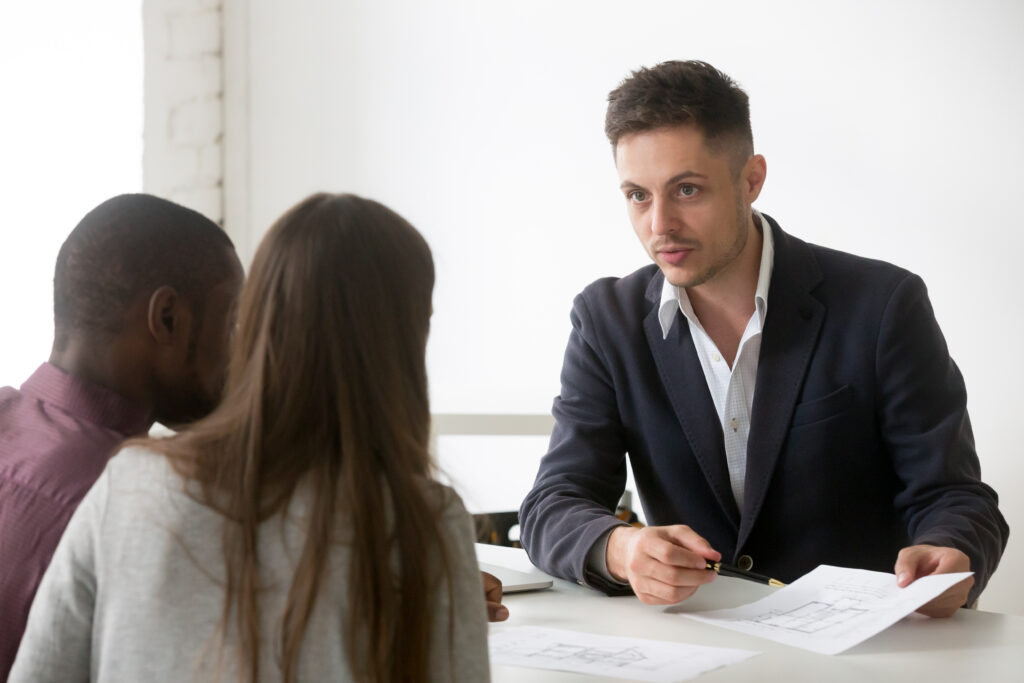 Mortgage pre-approvals are relatively simple. Reach out to a lender to learn more about the best financing terms and the most probable price range you are confident in looking at. Once you get the pre-approval from that lender, you can show sellers that you're serious about buying the home and have the means to do so.
Cautiously navigate contingencies
Contingencies are put in place to protect both the buyer and seller in case there are any unexpected issues that arise after the terms of the sale are agreed upon. However, many buyers choose to waive contingencies in hopes of making their offer more attractive.
While it may help to acquire the home initially, waiving contingencies can end up costing you money in the end. You aren't protected in case of issues and are unable to negotiate further utilizing a contingency.
Common contingencies in today's market are financing, an appraisal that meets or exceeds the purchase price, a satisfactory home inspection, and sometimes a sale of another home.
We highly recommend an engaged conversation with your real estate agent to determine what contingencies are necessary and protect you moving forward.
Final Thoughts
Knowing how to negotiate can be difficult for some people. However, working with a qualified real estate agent means they'll do the work with you and for you to help you get the best terms on your new home.
Are you looking to buy a home in North Dakota?
Contact the real estate co. to build a relationship with a team of professionals who are dedicated to providing high-quality real estate services to Dickinson and SW North Dakota.