Here are 7 Tips to Help Make the Process a Little Smoother!
Buying a home has long been considered to be one of the most exciting times of a person's life. Here are a few tips that can help give you an edge if you're gearing up to find your dream home!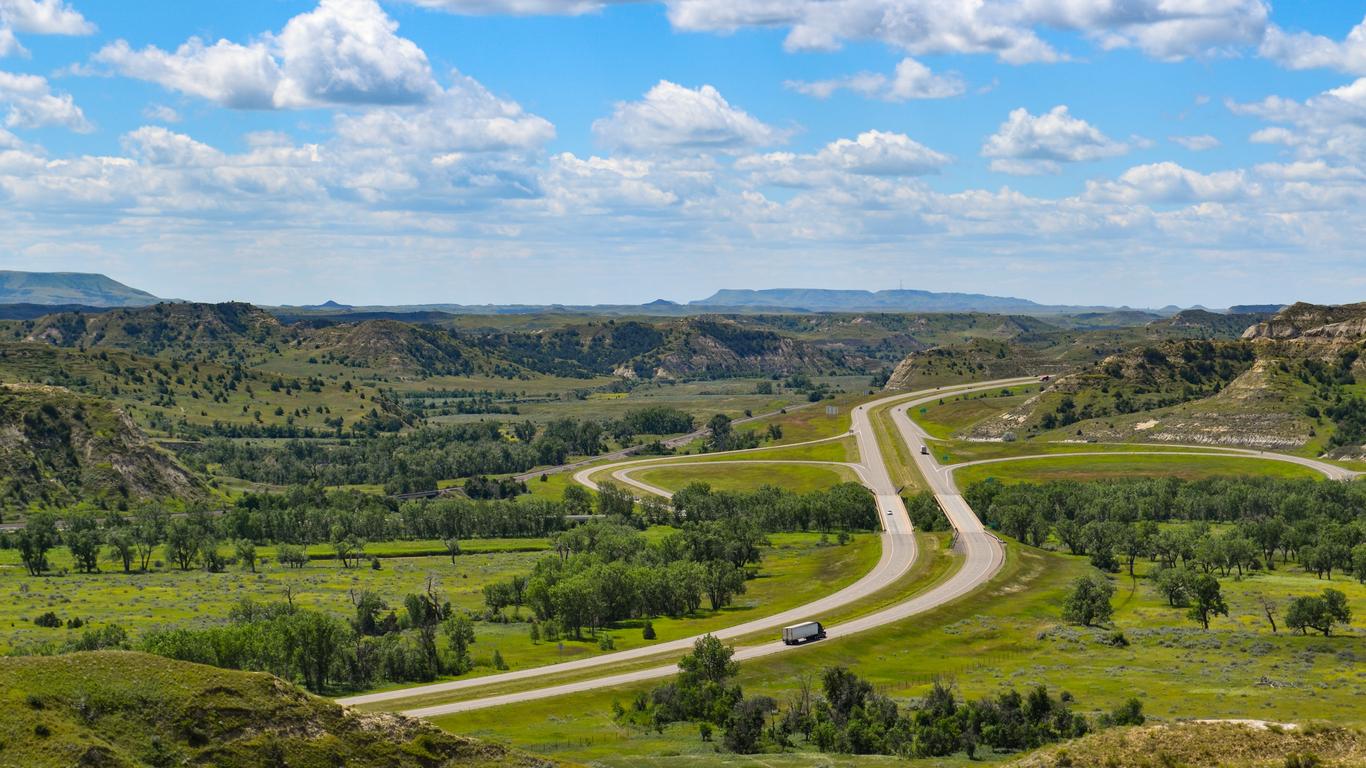 No. 1 Find the Right Agent
Finding the right agent is the best way to start the home buying process. Having an active and knowledgeable professional representing you will ensure that you have someone in your corner who is paying attention to details, educating you on the market, assisting in negotiation, lining up necessary inspections, and protecting your best interest when it comes to the price, location, and property.
Sellers typically have a listing agent working in their best interest and making sure they are assisted through the process while getting the most money for their house. Likewise, a good real estate agent will have your back as the buyer and go to bat for you when it comes to negotiations, requests for repairs, and will facilitate the purchase process and be a great resource in professional and knowledgeable communication with the seller, lender, title company for you. All of which will save you time and stress.
We have an incredible team that is ready to 'talk real estate' with you!

No. 2 Prep Your Finances
Whether you've just started to toy with the idea of purchasing a home or if you've been planning on it for years, it's smart to have a better understanding of the financial side of buying a house.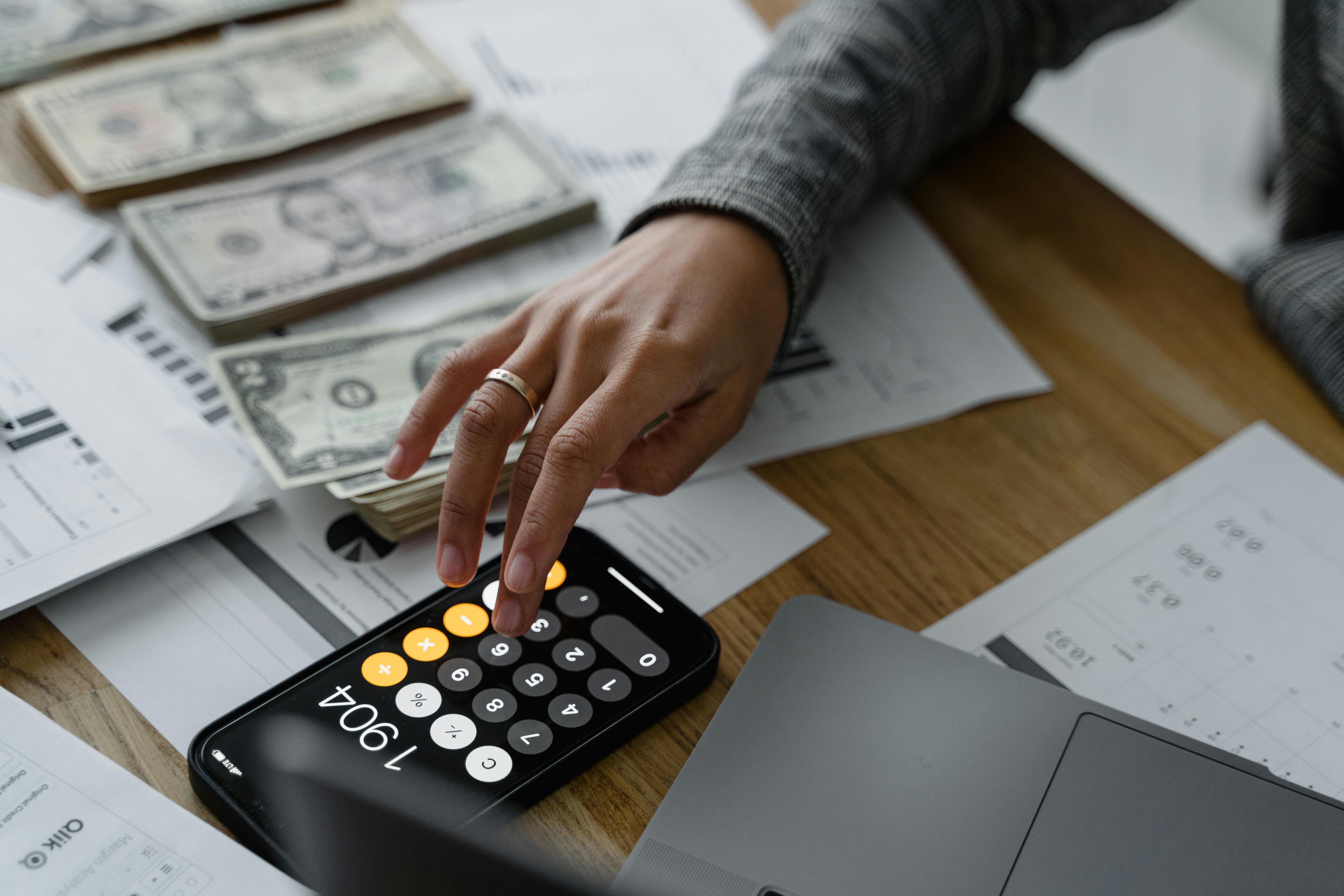 Get Preapproved:
The loan pre approval process is so important to get started on, even before you begin looking at homes. Finding a lender and initiating the process is a sure way to set yourself up for success, especially in a fast paced market– like we have now! Having that dollar amount that you are approved for will ensure that you are looking at the right price point. You will also know what to expect for monthly payments and what is affordable for you as a buyer. In addition, a seller will want to be sure that you will be able to purchase the house if you make an offer, and that comes through submitting a preapproval letter with your loan.
For more on preapproval:
5 Things You Need to Be Preapproved for a Mortgage
Down Payment:
The average down payment in America is equal to about 6% of the borrower's loan value. However, it's also possible to buy a home with as little as 3% down or even less, depending on your loan type and credit score. Some buyers are able to purchase a home with no money down if you qualify for a USDA loan or a VA loan. But, different loan types have different minimum down payments, and it's important to know ahead of time how much you'll need in hand so you can be prepared. A lender will help you determine which loan and options are best for you.
Build Credit:
Continuing to build good credit, saving, and avoiding any big purchases or job changes are all great ways to get a leg up in this area while preparing to purchase. Also, having no late payments, as well as multiple credit lines with at least 24 months of history can build credit.
Inspection Costs:
A home inspection can cost anywhere between $300 to $500 and could cost more if you choose to include add-on inspections such as radon, air/water, septic inspection, sewer line inspection, etc.
For more information and tips on preparing your finances:
How To Get Your Finances Ready to Buy a House | Credit Karma
Your Best Home Buying Checklist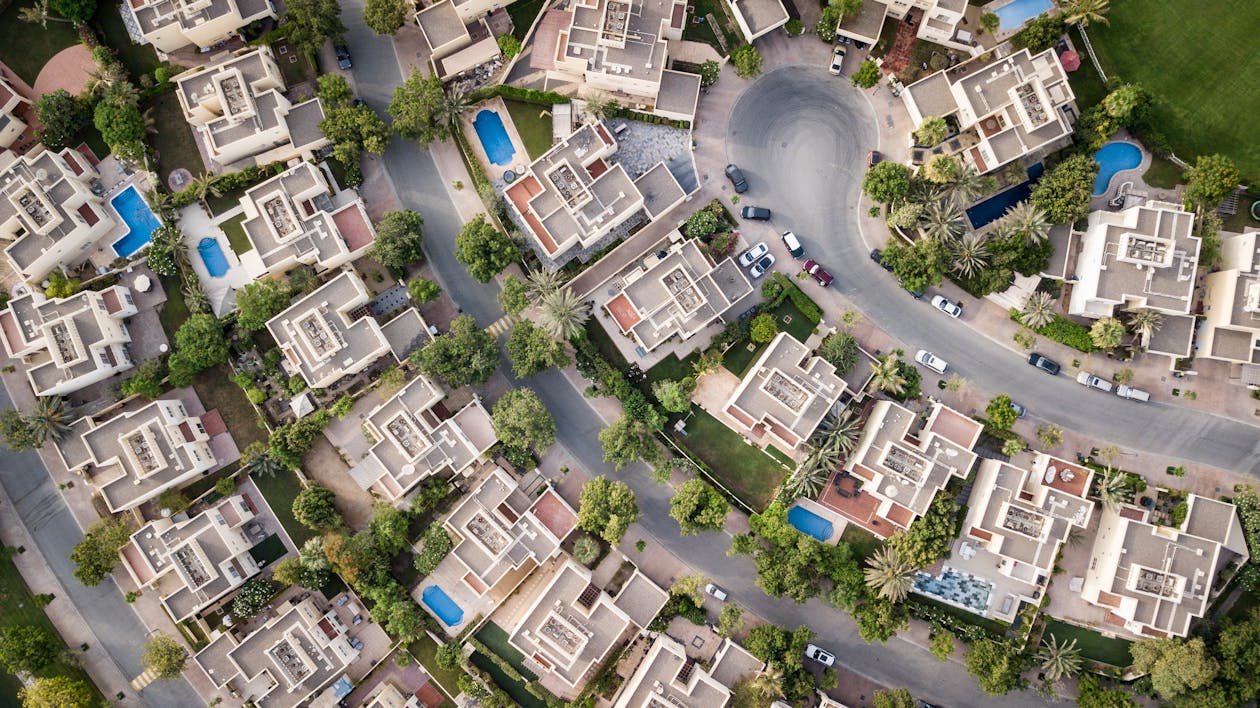 No. 3 Know What You're Looking For
Before you begin the active search for your dream home, it's always a good idea to sit down and write out your "must-haves" and your "wants" to help simplify the process. This includes location,  square footage, how many rooms or bedrooms you need, garages, how much land must come with the property, details, finishes, and anything that will be important to you.
Defining what you need and what you want in a home will make the searching process easier and more productive. In addition, understanding what your needs are in a home will also help you better focus on what your budget should look like so you can begin preparing for the realistic market inventory.
There's nothing worse than wasting valuable home-searching time by being distracted by homes that neither fit your lifestyle or budget because your search isn't aimed appropriately.
No. 4 Looking at Potential Homes
This is where your list of home-must-haves comes into action. Right off the bat, you should be upfront with your agent to save time and energy, creating a transparent and enjoyable real estate experience together.
Get Ready to Get Patient.
Homebuying is a very important investment, and you want to make sure you find one that's right for you. There's nothing wrong with taking your time to do research with your agent and giving yourself the freedom to view multiple homes before settling on one. According to the National Association of Realtors, the typical home buyer searches for up to 10 weeks and views up to 10 different homes before finally purchasing. 30+ Essential Real Estate Statistics – 2021 Edition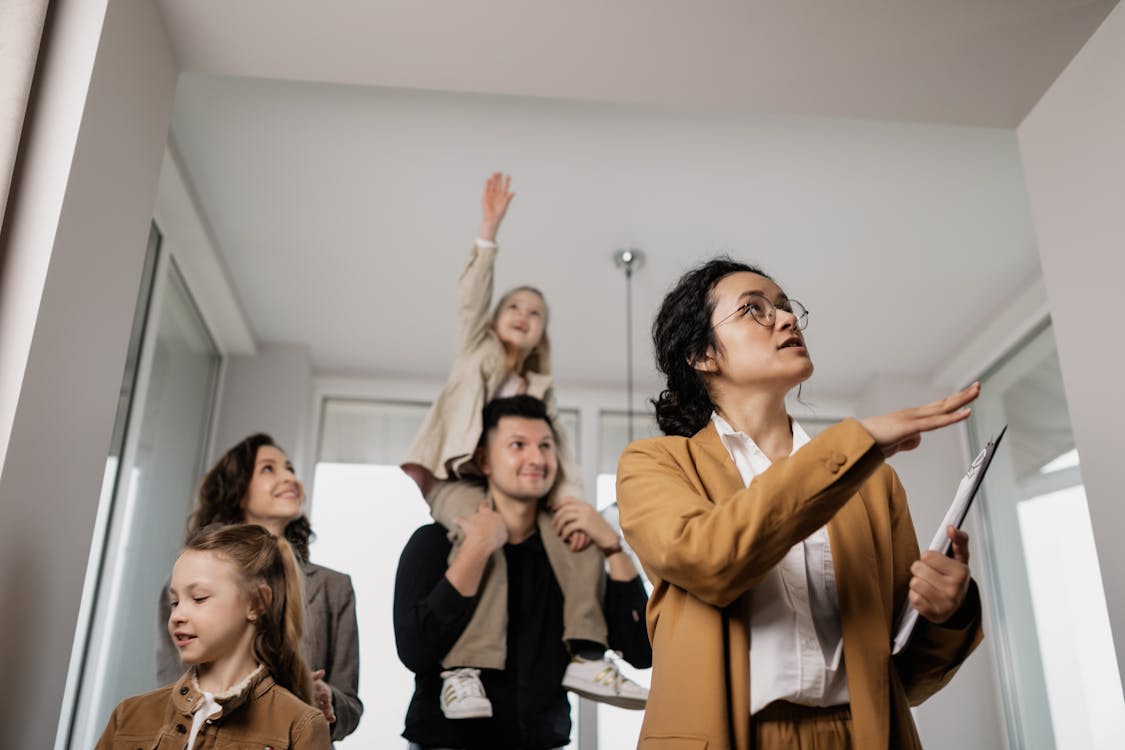 Viewing Homes Online:
While using technology to research and identify potential homes can be helpful, it is still essential to view homes in person to be sure that it is truly the right home for you. Being able to inspect the home for yourself will give you more information and confidence in negotiation and purchasing decisions later on.
For more info on what to look for when viewing a home:
Top 10 Things To Look For When Buying A House | Quicken Loans
6 Ways to Totally Snoop the House You Want to Buy
Home Inspection Checklist for Buyers – NerdWallet
No. 5 Offers and Negotiations
Once you find the right home and decide to make an offer, things start getting exciting fast! But, a quick reminder that offers often get outbid or fall through for a variety of reasons- save yourself a little heartache, and try not to get too emotionally invested in a place before it's yours.
Your agent should shine in this area and walk you through the process and review the contracts and their clauses to be sure that the offer is accurate and everything is set. This is a great time to note if you will be requesting any allowances from the seller on the purchase agreement. Some buyers opt to build in closing cost allowances, which must be included in the purchase agreement verbiage. Discussing this with your agent and lender, in advance, is important.
For tips on making an offer:
Everything You Need to Know About Making an Offer: 15 Tips for Homebuyers
Once the offer is written, your agent will present it to the sellers agent who will then present it to the seller. The seller will either accept, reject, or respond with a counteroffer. If a counter offer comes back, this is when your agent swings into action and should competently help you through the negotiation process!
For more on the negotiations and counteroffer process:
Homebuying Negotiations: Responding to a Counteroffer – My Home by Freddie Mac
Once your offer is accepted,  you are now officially under contract! Now it's time for inspections, appraisal, or anything else built into your purchase agreement timeframe.
No. 6 Inspection
Now that you've found a house you love and are under contract, you have the opportunity to set up a home inspection to ensure that everything is in order with the property before closing on it.
A home inspection is a professional examination of a property and allows a chance to discover any problems with the property that the seller may have failed to disclose, as well as whether there are any impending problems that may lead to expensive fixes later on after you close. This inspection also gives you valuable insight that can help better inform your purchasing decision. It can also provide you with potential leverage to use in your negotiations or may even deter you from buying the home!
In the section about preparing your finances, we talked about the inspection- and preparing for that cost out of pocket.
For more information on a professional inspection:
Importance of Home Inspection Contingency
Do You Really Need a Home Inspection? | How Does It Work?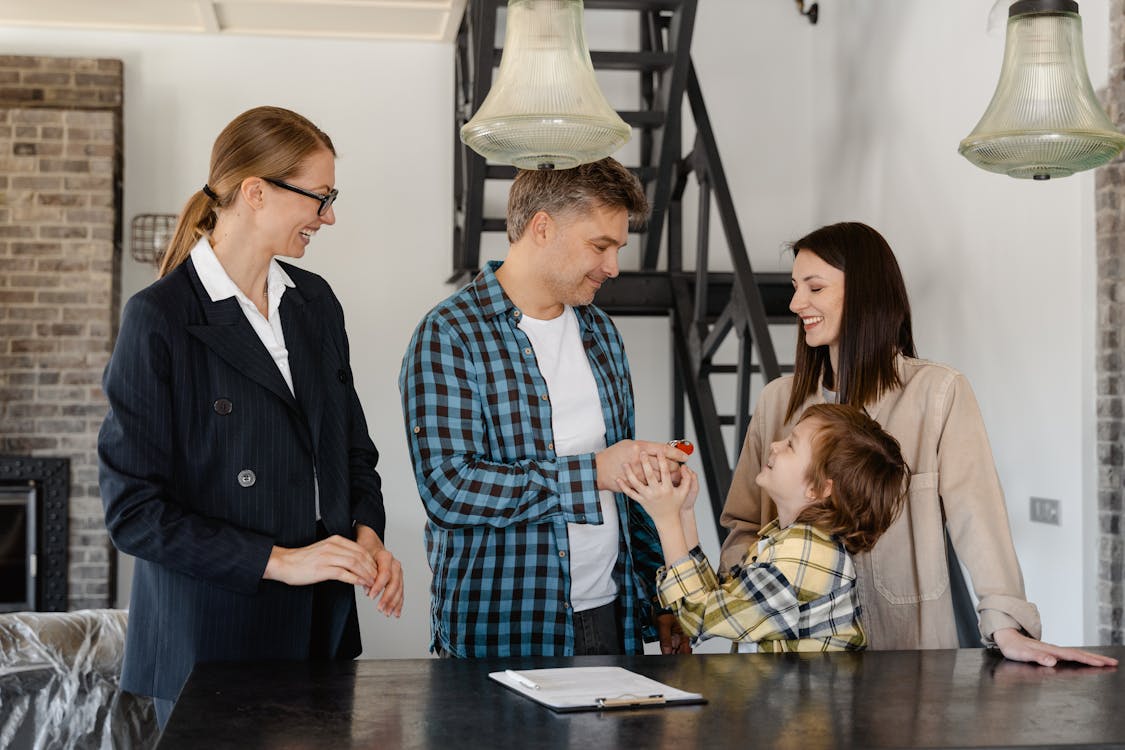 No. 7 Finishing Touches and Closing
Woot woot! You're getting close to the finish line!
Once your offer has been accepted, inspections come back with the green light, the appraisal (if necessary)  is complete and accepted by the lender, it's time to plan for closing.
Closing:
A title search will need to be conducted to review all legal documents related to the property and ensure there are no claims against the title. You want to make sure that you are getting a clean title to your new home and that there are no legal surprises. Purchasing Title Insurance is a great idea and a necessary safeguard for you in the event there are any errors in the records or mistakes in the process of review.
Finally, closing costs, legal fees, and taxes will be paid as part of the settlement. You will receive the property title and copies of all the crucial documents – as well as the keys to your new home!
Closing On A House: Step-By-Step | Rocket Mortgage
We hope these tips were helpful in preparing you for home buying!
We would love to have the opportunity to assist with every step of the way.
Call today to visit with our team of real estate professionals, let's talk real estate!