If you're looking to relocate, allow us to list some pros for one of the U.S.'s most beautiful states, North Dakota, and why you should consider moving here. We think you'll be glad to have this info!
Reason 1. Finances; your bank account will thank you! 
Living Expenses are Lower:
As inflation continues to rise (and salary doesn't always seem to follow), getting the most bang for your buck is becoming increasingly important. Often, creating a better financial situation for yourself and your family can mean moving out of expensive states or cities and relocating to a place that lets you get further with what you have in your bank account!
There are a few states in the U.S. that are significantly cheaper than others, and that is usually because they're more sustainable, are closer to resources, etc. Hence, expenses of imported goods aren't an issue- North Dakota (N.D.) being one of those states!
It might surprise you to know that the overall cost of living in N.D. is below the national average. State residents save on costs related to eating out, rent and mortgage payments, health insurance, utilities, and more. (Cost of Living & Prices in North Dakota: 7 cities compared)
When stacked against other states in the U.S., ND ranks higher in overall affordability. "Living in North Dakota is less expensive than it is on average across the U.S. as a whole. According to data from the Bureau of Economic Analysis, goods and services in the state cost 9.4% less than they do on average nationwide. North Dakota has the 16th lowest overall cost of living." (Cost of Living in North Dakota)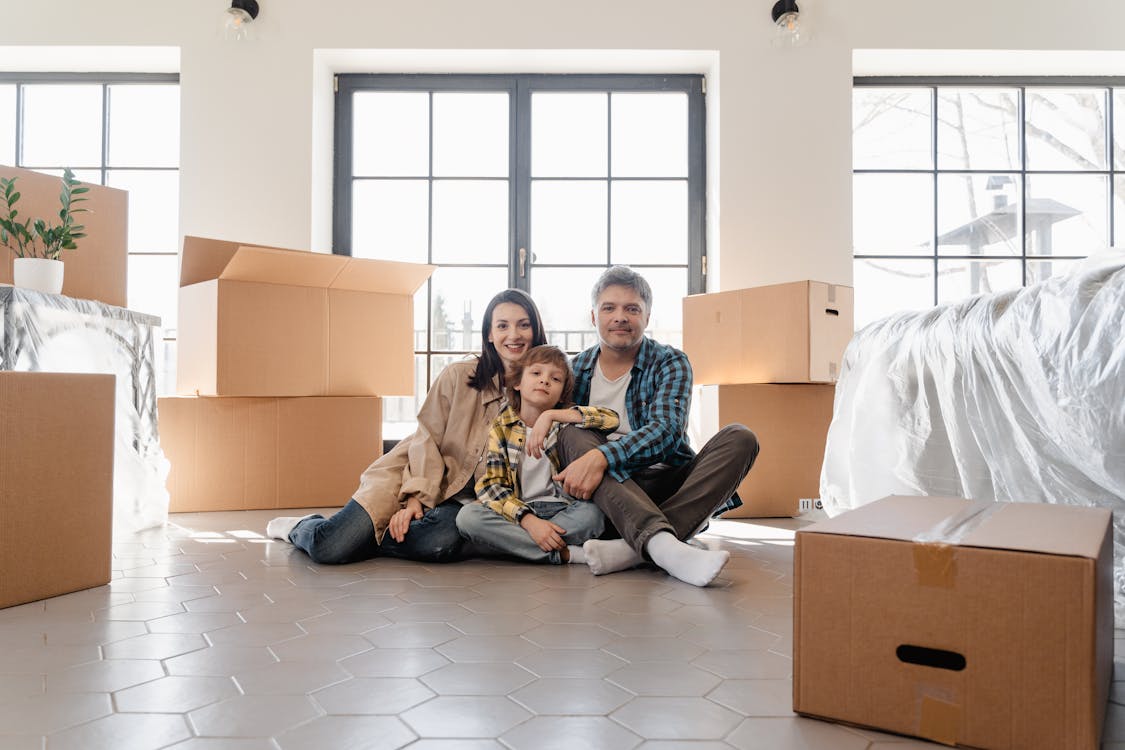 So, if saving on costs is high up on your list of must-haves, North Dakota would fit the bill.
Moreover, items, utilities, and restaurants are cheaper, but in particular, housing (which is an expense increasing throughout the U.S.). North Dakota's housing market is very compelling for those looking to rent and (especially) those looking to buy and put down some roots. The state's housing market makes your family's dream home much more attainable and affordable when compared to other states.
"The housing cost of living index in the state of North Dakota is 88.5, making it cheaper than the rest of the United States. This is clearly noted, with the median home value being over $100,000 less than the national average. Because of this, moving and working in North Dakota is very attractive to those who wish to own their own piece of land." (Cost Of Living In North Dakota (Taxes, Housing & More) – Upgraded Home)
If you'd like to calculate your cost of living compared to North Dakota, here is a link that may be of use! Cost of living comparison by state | Insure.com.
Taxes
Along with cheaper accommodations and commodities, how taxes work in N.D. allows you to keep more of your hard-earned cash in your bank account with some of the lowest state income taxes around.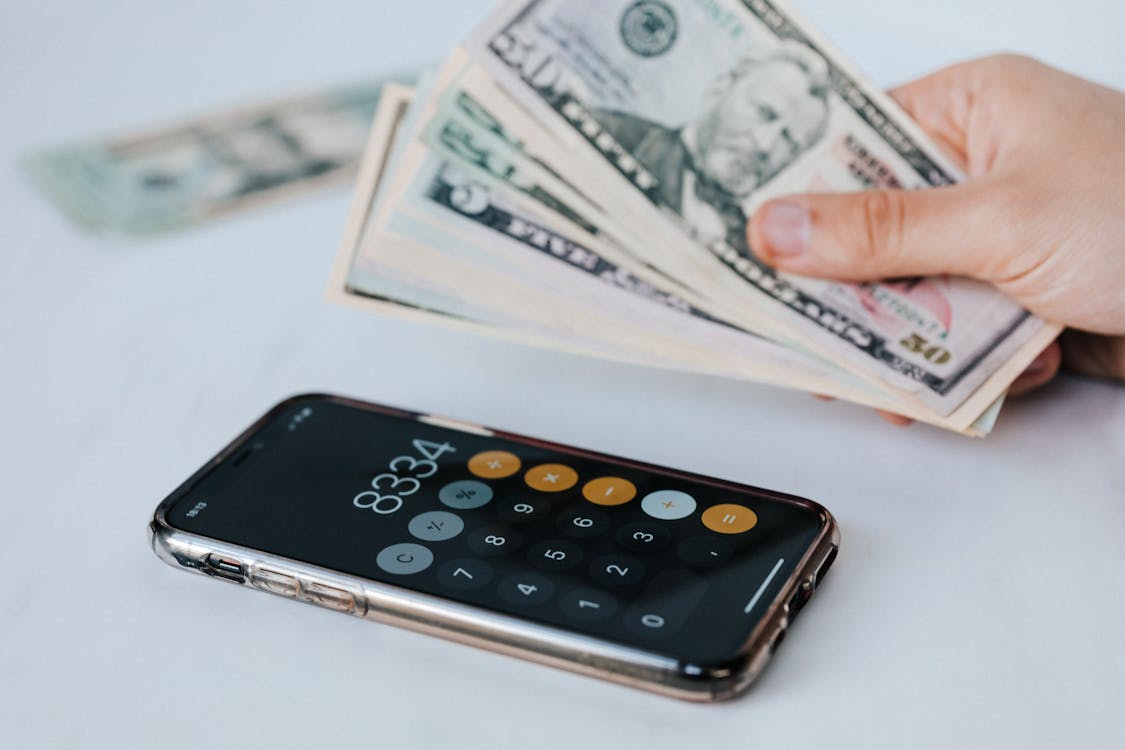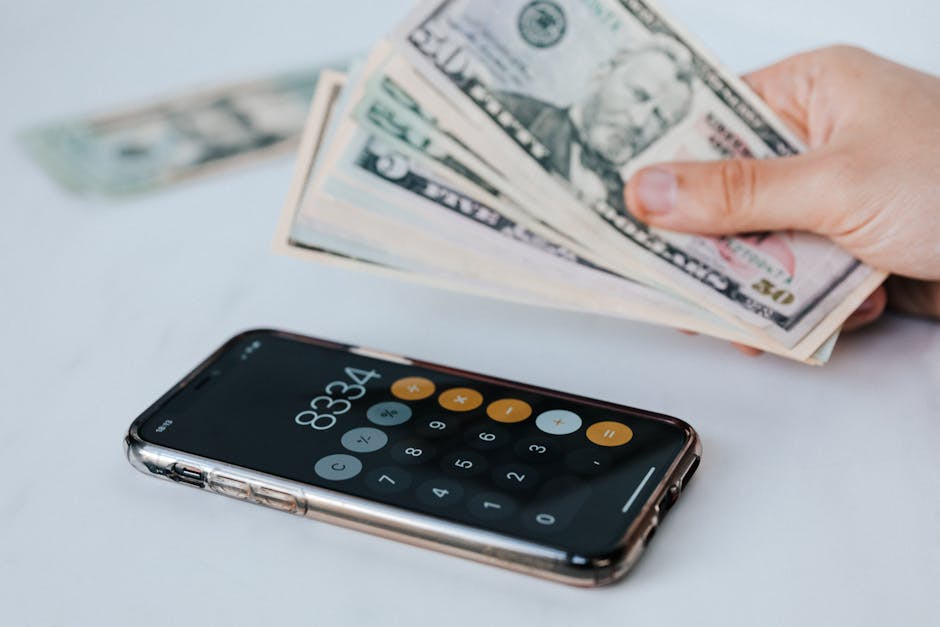 It's clear that the state's government values their workers and thus has incentives to encourage people to work there, therefore continuing to grow the state's booming economy.
That means after a long, hard work week, you won't have to deal with the gut-wrenching feeling of being handed essentially half a paycheck at the end of the week, as you may in other states that have high or borderline astronomical income taxes. Not only do they have some of the lowest income taxes, but they also offer competitive worker's wages, which only continue to increase.
"North Dakotans are in a favorable position as far as state income taxes are concerned. North Dakota levies one of the country's lowest progressive state income taxes, with rates ranging from 1.10% to 2.90%. This top-rate is among the lowest of the states that have an income tax.-
In 2019, the Median income in N.D. was about $65,000, and continues to rise." (North Dakota Paycheck Calculator – SmartAsset)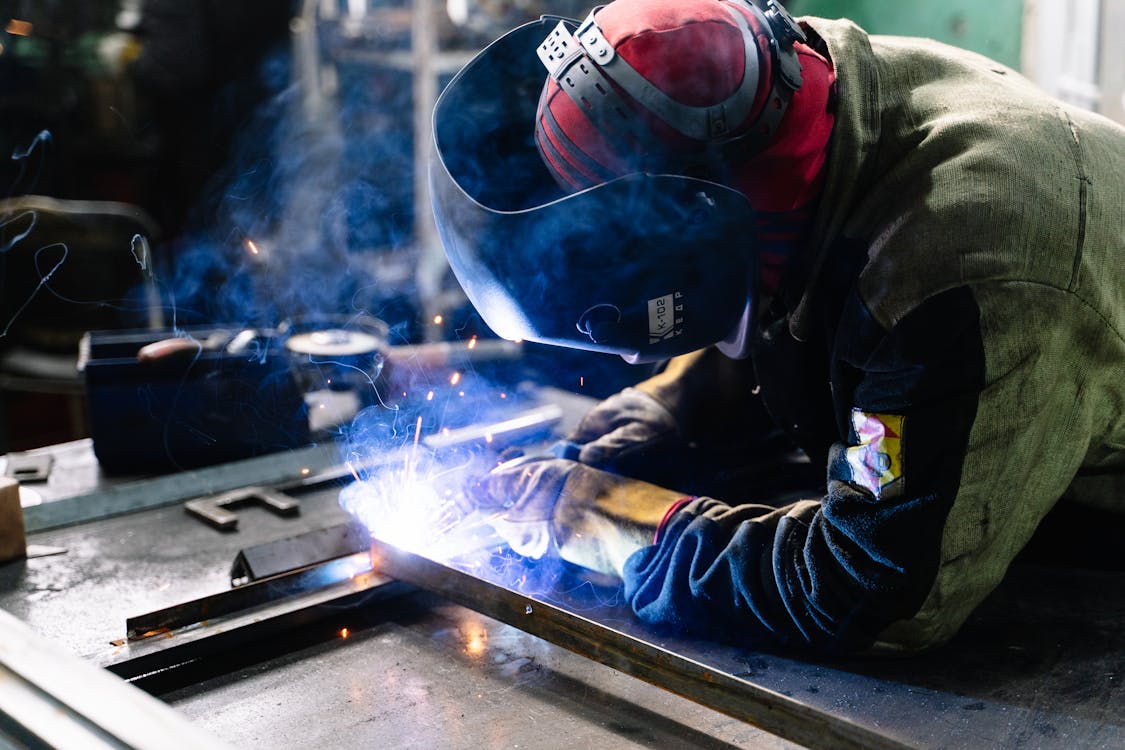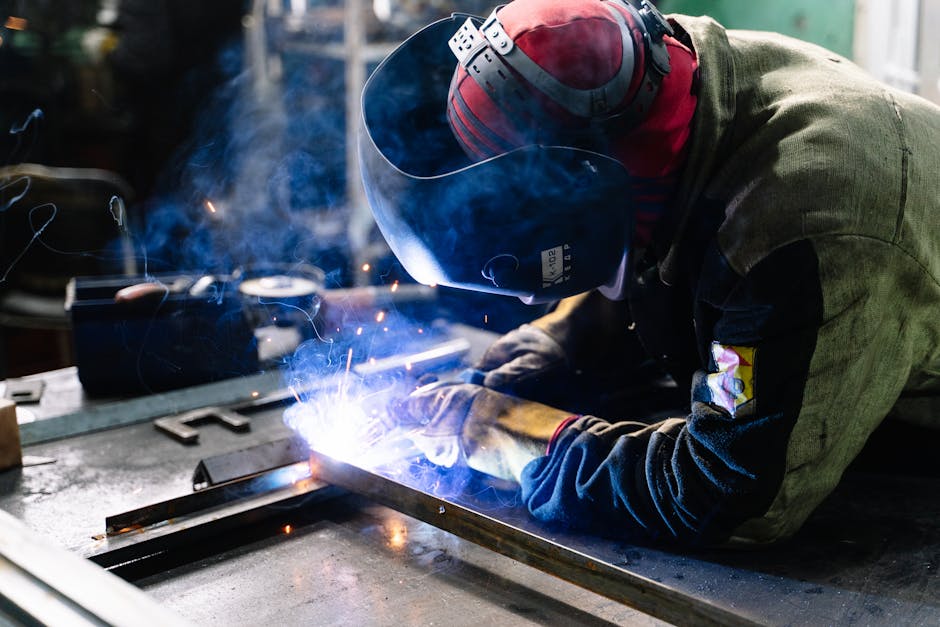 Job Availability:
Next, let's have a peek at the job market. After all, low taxes won't mean much if you're not getting a good paycheck (or one at all) to begin with. Luckily, however, finding a good-paying job shouldn't make you hesitate! The odds are more in your favor than not.
Due to the state's growing population and economy, N.D. has some of the lowest unemployment rates and some of the most competitive wages.
As the population continues to grow and diversify, demands for certain goods and services are increasing, and as a result, more jobs are being created; thus, more workers are needed. So if you're serious about moving to 'The Peace Garden State, you'll likely be in an advantageous position while job searching.
Wallethub recently ranked North Dakota "No. 2 among the hardest-working states in the nation." and U.S. News and World Report ranked North Dakota "among the top states in quality of life. Those seeking work that may evolve into a career have options, as nearly 30,000 jobs are open in North Dakota."-
(Finding a Job and Building a Career | North Dakota State Government – N.D. Portal)
This gorgeous northern state has a recent history of strong economic growth and increased overall quality of life, pushing the state ahead of others in increased job availability and worker satisfaction.
The North Dakota Compass acknowledges some of the state's economic successes in a recent article- "North Dakota has been enjoying a robust economy, characterized by a flourishing energy development sector, in addition to strong agriculture, real estate, and government sectors. Communities rely on the strength of their economies to generate financial resources to provide employment at all skill levels and services for their residents. Maintaining a high-quality standard of living in all aspects of life – from housing to health to education – is influenced by a strong economy. Likewise, the vitality of our economy hinges on the continued success of all aspects of life as well." Economy – North Dakota Compass
So, if concerns about job availability or finding one that suits you are holding you back- don't let it! A simple search will yield numerous job opportunities. If you can't find what you're looking for during your search, consider the possibility of starting your own small business, which is encouraged in the state.
With the way the economy is growing in North Dakota, there is ample fertile soil for the seedlings of innovation to take root!
For more info on these topics:
Unemployment Rate by State 2021
State Unemployment Rates | November 2021
Reason 2. The State's Beautiful Nature!
Now that we've discussed some of the logistical benefits of relocating to North Dakota let's move on to one of our favorite topics about the state- its absolutely breathtaking and glorious nature!
North Dakota is situated in a part of the U.S. that has incredibly diversified landscapes, which means as a nature explorer, you get to experience all kinds of rolling plains, some rivers, lakes, etc. In addition, the state is teeming with scenic hiking trails and beautiful state and national parks that are just waiting to be explored!
Here are just a few links for more info:
The 10 Most Incredible Natural Attractions In North Dakota That Everyone Should Visit
Here Are The 7 Most Incredible Natural Wonders In North Dakota
Whether you're an avid hiker or a beginner looking to break in some new hiking boots, there are abundant trails in N.D.'s various parks and preserves to take advantage of, with plenty of options for all levels of nature-lovers. For example, walk the Petrified Forest Trail in Roosevelt National Park, or hike up the White Butte (the highest point in the state!).
Even if you weren't a 'nature-person' before moving to North Dakota, spending time in the state is bound to turn you into one. We don't doubt that before you know it, you'll be spending more and more time in their vast parks, enjoying its natural resources and rugged beauty.
A brief google search will reveal plenty of options for outdoor hiking excursions and perfect day trip locations, but to get you started, here are a few:
Best Trails in North Dakota | AllTrails
3 Great North Dakota National Parks
7 Best Hikes To Experience In North Dakota
Beautiful National and State Parks:
There are many incredible nature spots to explore, but we'll highlight a few here.
Theodore Roosevelt National Park is one of North Dakota's absolute gems. It was given national park status in 1978 under President Carter to recognize and memorialize President Roosevelt and is one of the most breathtaking places in the state.
Theodore Roosevelt National Park is in the colorful North Dakota badlands and is a great place for hiking, camping, and sightseeing! The park encompasses fields, colorful canyons, a petrified forest, and so much more. The expansive 70,448-acre National Park is home to a variety of plants and animals and continues to "memorialize the 26th president for his enduring contributions to the safekeeping and protection of our nation's resources." (Park History – Theodore Roosevelt)
Aside from Theodore Roosevelt National Park, there are other must-see nature preserves and state parks such as Lake Sakakawea: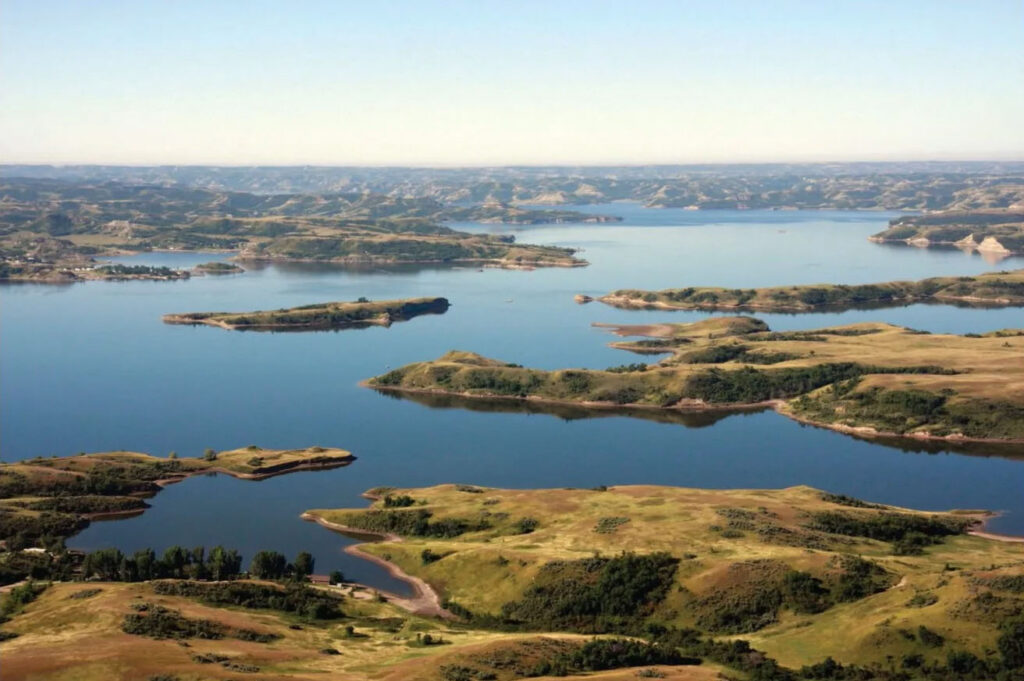 Or the rolling hills of Fort Abraham Lincoln: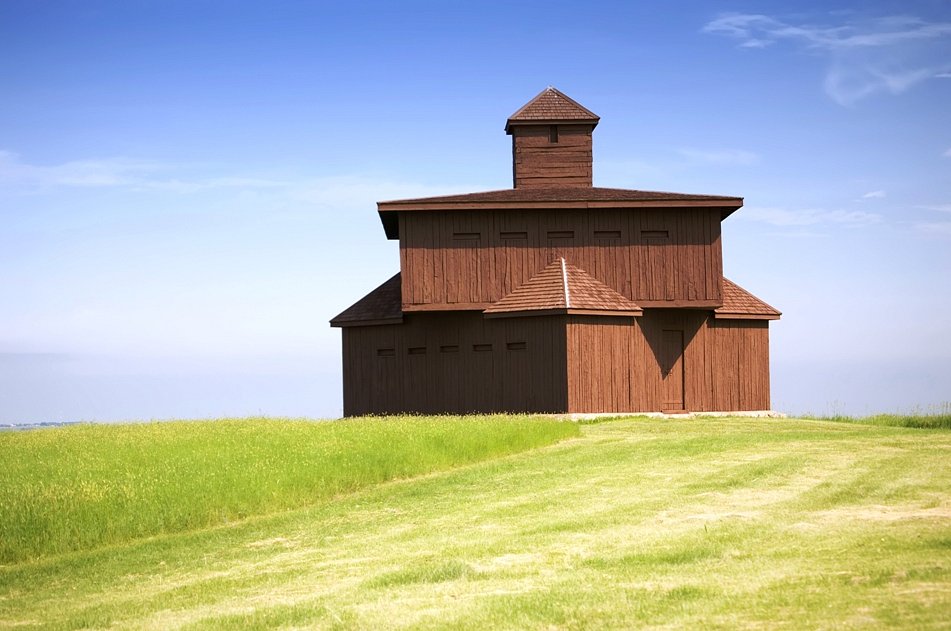 There is so much to see in North Dakota, and again, a light search will show you myriads of fantastic day trip (or multi-day trip!) options.
North Dakota in Pictures: 12 Beautiful Places to Photograph | PlanetWare
(For some more ideas: National & State Parks | Official North Dakota Travel & Tourism Guide )
Reason 3. Schools
Whether you have a family, are planning to have one, or are looking to continue your own education, it's always a good idea to know how your state's schools' performance stacks up against others.
North Dakota ranks significantly higher than other states regarding graduation rates and funding delegated to improving education, making it evident that this state cares about its public education.
"Schools and Universities Ranked #15 among states with the best schools by USA Today, and North Dakota has the 12th highest public-school funding in the U.S. ($14,372 per student). It also has the 13th highest graduation rate (87.5%)."
Expert Advice For Moving to North Dakota | 2022 N.D. Relocation Guide
Not only do North Dakota schools hold their own when compared to other states, but they also have incredibly reasonable in and out-of-state tuition for higher education, and classroom sizes also tend to be on the smaller side, allowing for more personalized learning and increased student engagement.
For more information on Colleges, State Universities, High Schools, or Elementary Schools, there are some links below to aid in your search!
There are plenty of schools to choose from, and each should have its rankings available so you can see how they perform compared to other schools!
For more info:
2022 Best Colleges in North Dakota | U.S. News Rankings
Best North Dakota High Schools
Best Elementary Schools in North Dakota – U.S. News Education
Education Rankings – Best States

Reason 4. An Increasingly Youthful State
A growing and transformative state is always a good sign!
Because of the semi-recent economic growth this state has been enjoying, with its low cost of living, it has become a magnet for innovators looking to create a better way of life for themselves, and as a result, this state has grown in leaps and bounds.
Furthermore, North Dakota has been one of the only states in the past decade to acquire a younger population, according to recently (2019) released data from the U.S. Census Bureau. North Dakota's median age dropped from 37 in 2010 to 35.2 in 2018.
Our Governor acknowledged the increasingly youthful population." This is very encouraging news, reaffirming that our state has a healthy economy, high quality of life, and ample job opportunities that young workers find appealing," Gov. Doug Burgum said. "As participation in our Main Street Initiative grows, North Dakota will continue to attract families and young talent by supporting healthy, vibrant communities with smart, efficient infrastructure for a 21st-century workforce." – US CENSUS: North Dakota Only State to Get Younger.
A young and thriving population is always a good indicator of whether a state is welcoming, open, and an excellent place to settle!
Reason 5. High Quality of Life
North Dakota ranks 1st in Quality of Life, 4th overall in U.S. News & World Report's Best States rankings | North Dakota Office of the Governor
Finally, North Dakota has been rated the number one state for the highest quality of life numerous times. It seems that some of the factors that play into those ratings are due to the state's superlative balance of nature and natural resources. This high rank in quality of life is also because communities in ND are uncommonly tight-knit and supportive.
In a U.S. News article Sarah Stiles, a sociology professor at Georgetown University, had this to say about North Dakota's communities:
"Rural areas, the ones that almost have that agrarian community organization where they depend on each other, that know each other … that makes people feel great".
"The state's small towns promote a positive social environment in which people are not only supportive of one another, but they are able to engage in their communities and feel that they are making a difference" (North Dakota, Other Rural States Provide the Best Quality of Life | Best States | US News).
After all, this state's official branding isn't "Be Legendary" for no reason. Rather, the Be Legendary brand celebrates the various qualities ND possesses; the land, the legends, the adventurous spirit, the vibrant communities, the scenic places, and the genuine people of North Dakota.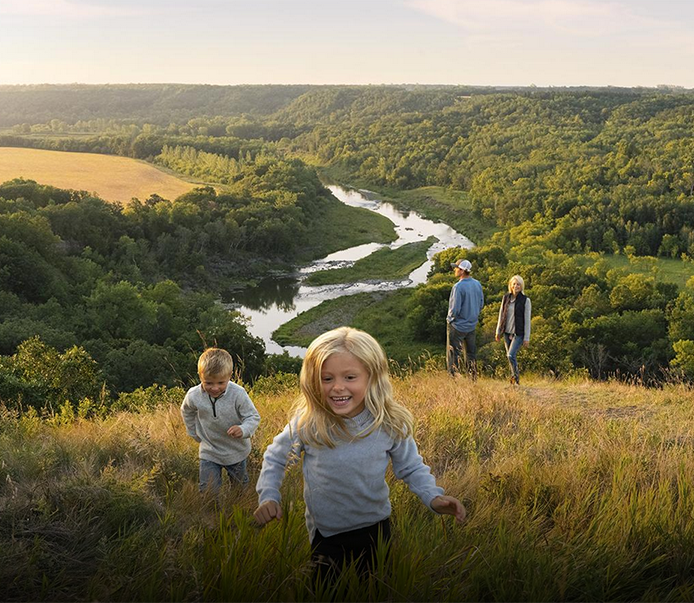 North Dakota just might be perfect for you and your family!
If you're ready, here are available houses for sale or give us a call.