Are You Getting Ready to Sell Your Home? 
Here Are 7 Tips That Can Help Make the Process Easier!
Selling your home is a big deal. It can be exhilarating and stressful. Because there are so many crucial and important steps and moving parts to sell your home, you want to mentally, physically, and financially prepare yourself for whatever may arise during the process.
Here are some essential tips and outlines to help you get ready, every step of the way!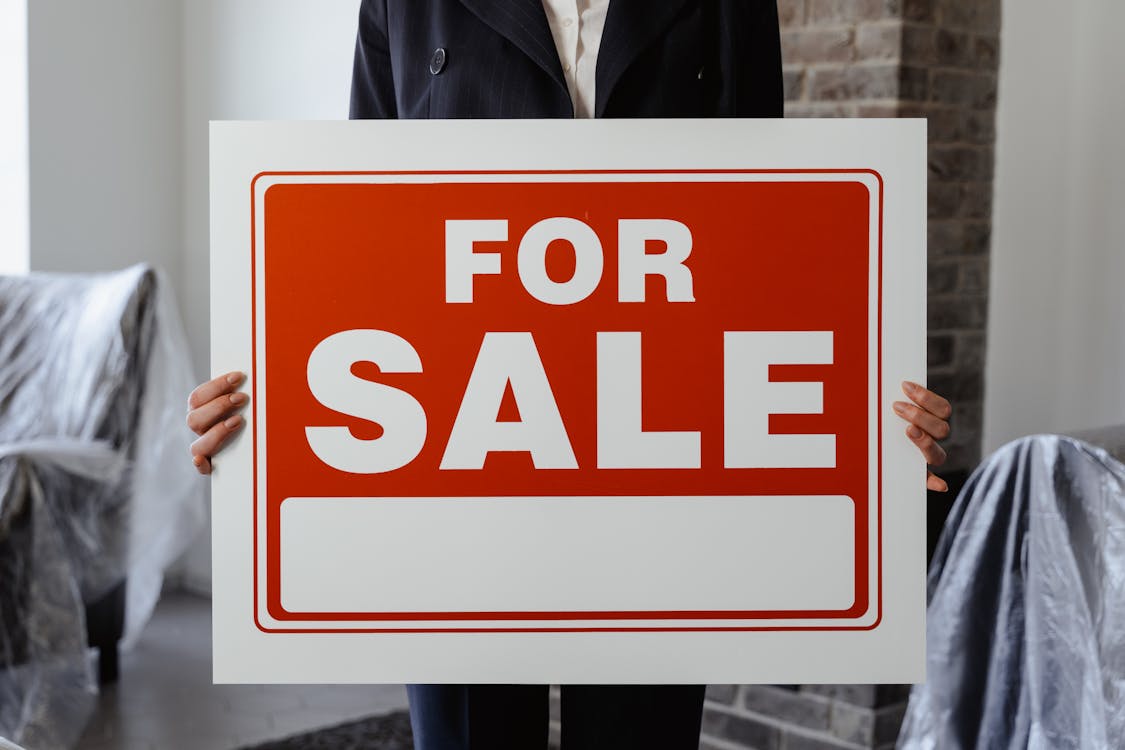 No. 1 Pricing
Determining the right listing price is crucial. You don't want to undersell your property or list it too high (which could scare the right buyers off!).
Before you sell your house, you will want to have a rough idea of it is worth. You can then calculate how much money you will have left once you have paid off the mortgage, because having a rough idea will help you budget.
At The Real Estate Co., we calculate the appropriate value of your home by completing a thorough comparative market analysis (CMA). In the research, we look at similar homes to yours that have recently sold, are under contract, or are currently active on the market; this helps us determine the right listing price for your house and get a feel for the competition in your market.
For more information for listing at the appropriate value, contact our incredible team that is ready to assist you.
No. 2 Find an Agent Who Knows the Market
Finding an agent you trust and feel comfortable with, one that shares your vision, and is competent in their field is essential to the home-selling process.
Unfortunately, many have made the mistake of attempting to take this complex and stressful process on entirely alone. Handling the process solo can leave the seller exhausted, likely to miss out on qualified buyers, and even more vulnerable to being taken advantage of by a buyer armed with their own agent.
An agent will not only be able to offer you professional guidance in prepping your home, but also how to get your home the most views and attention. They also have experience with negotiations (which will be key when you begin getting offers on your home). In addition, they have an extensive network that, by working with them, you can take advantage of as well. Finally, a good agent will have their ear to the ground about qualified potential buyers and will go to bat for you, so you get the best offer for your home.
For more on this topic:
8 Reasons to Choose a Real Estate Agent Over "For Sale By Owner."
No. 3 Get Your Home Ready for Viewing
Preparing your home for sale should be done ahead of time and can take place while you're researching pricing.
The condition of your home will greatly impact its value and how it appeals to buyers. So you want to make sure you have any major eyesores or issues taken care of before listing it.
Prepping the Inside:
Aside from taking care of any significant problems, like plumbing issues, garbage, and holes in the walls, you also want to pay attention to small details. Like, if any light fixtures are broken or look grossly outdated. Also, you might want to paint brightly colored rooms neutral tones, so it's easier for a buyer to imagine their style in your home. Also, pack away items in the home that suggest too overtly that someone else is currently living there- again, you want to present your home like a canvas on which buyers can put images of their own lifestyle.
And, of course, deep clean and declutter the house, closets, and garage; investing in a professional cleaning crew at this time may be helpful.
Prepping the Outside:
There is a term for how you want the outside of your home to look, and that is called Curb Appeal. You want to have Curb Appeal. When buyers pull up to your house, you want them to be impressed with its appearance; you want it to look clean, taken care of, and welcoming.
Investing in a new paint job is something to consider, especially if it's been a very long time since your house has been painted or if the paint is peeling. Planting some flowers and tightening up the landscaping is also a good idea. And, of course, removing any trash, junk, or unnecessary clutter is a must.
For more information on getting your home ready:
How to Get Your House Ready to Sell: A Checklist – Home Sellers Guide
No. 4 Marketing Your Home
Your agent should have your back in this area by providing tips and insight on presenting your home and marketing it effectively. Because the majority of initial property introductions take place online, people want to see your home before coming to view it in person. This means investing in high-quality pictures of your home.
Your agent may already have a professional real estate photographer in their contacts, which is something to discuss. Ensure that great photos are taken of your house so your chances of in-person viewings will increase!
At The Real Estate Co., we are proud to offer our clients top of the line professional photography to instantly help set our listings apart. It's our goal to not only list, but sell your house and we will do everything we can to highlight and showcase that accordingly.
For more information and direction on this topic:
How to Ensure That Your Listing Photos Will Sell Your Home – Moving.com
Real Estate Photography Tips for Home Sellers | Zillow
No. 5 Showing Your Home
While doing showings, be as flexible as possible with your time to ensure the most amount of buyers will have access to conveniently viewing your property.
Make it a rule of thumb to always have your home clean, tidy, and ready for a showing at the drop of a hat. And if possible, do not limit which areas a viewer can see- a qualified and thoughtful homebuyer will want to see everything.
Make sure the home is at a comfortable temperature, pets, and pet items are stored in a place that is out of the way and won't discourage a buyer if they happen to not be a fan of pets. Make sure the home smells good and feels inviting! It is a great idea to have music playing, windows open, and lights on to ensure your house feels like home from the first step through the front door. You only get one chance to make that first impression– you want to be sure to make it a good one!
For more tips on showing your home:
Home Showing: Best Showing Tips For Selling a House
Tips for Showing Your House | Zillow
Be Patient:
It takes time for the right buyer to find your home and conduct their own research. So, don't be discouraged. Be patient and work with your agent to get the best buyer. Keep in mind that all the prep time you put into your home is not a part of the time it's actually on the market, not to mention accepting an offer, waiting for inspections, and negotiations also take time, so this process may feel long.
For more information on this stage:
How Long Does It Take to Sell a House? | Real Estate | US News
No. 6 Offers and Negotiations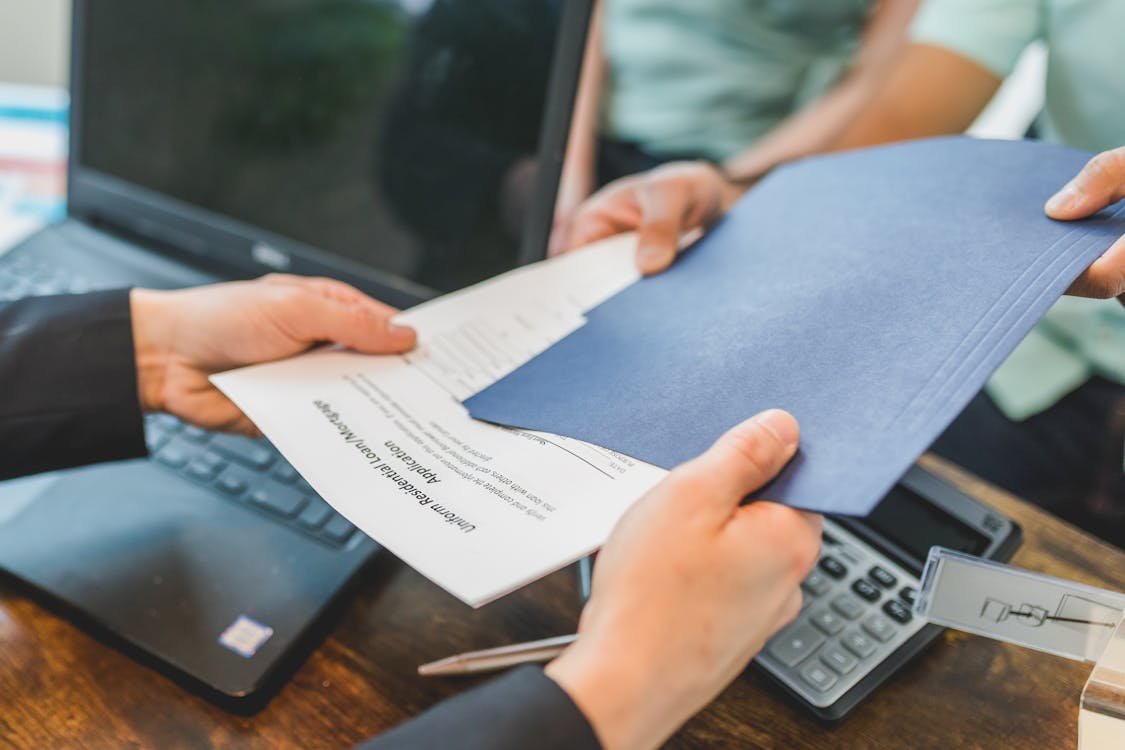 Alright, now we're getting close to the finish line!
When you receive that first offer or sometimes multiple offers, you may initially be so excited you forget to pay attention to all of the details. Hit the brakes for a second and be sure to analyze all of the offer information and talk with your agent about what is ultimately the best offer for you. There are many factors that go into the offer and what terms are ideal.
Things to research and discuss with your agent:
Does the bid include contingencies, and what are they?
Does the buyer have a home to sell?
Is the buyer pre-approved, and what type of loan is it?
Are there repair requests?
Are there closing cost allowances requested?
What is the closing timeline, and does that work for you?
There are a lot of things to consider when looking at an offer, be sure to take your time and analyze the offer with your agent.
Negotiations:
During this time, you should feel your agent has your back and offers plenty of guidance!
When you receive an offer, you have the opportunity to accept it, decline, or counter it. When you counter, you open the floor up to negotiations which your agent should be well versed in and ready to assist you with all of the possible scenarios.
For more information:
The Guide to Making and Accepting an Offer on a Home | Real Estate | US News
5 Negotiating Strategies When Selling Your Home
No. 7 Offer Accepted and Closing
Once you accept an offer, you will sign a purchase agreement, and you are now officially under contract! This period is called the contingency period. During this time, inspections, appraisals, or anything else built into your purchase agreement will occur.
Usually, a buyer will hire a professional to inspect and their lender will order an appraiser to appraise the home. If it comes back with the green light, you will move forward to closing on the home. But, if an issue arises during the inspection or with the value of the appraisal, the buyer can reopen negotiations of these contingencies. Be sure that you disclose all information about your property upfront so you can hopefully avoid inspection surprises.
For more information on this topic:
What To Expect After Accepting An Offer | Quicken Loans
What Do Home Inspectors Look For? The Top 5 Make-Or-Break Items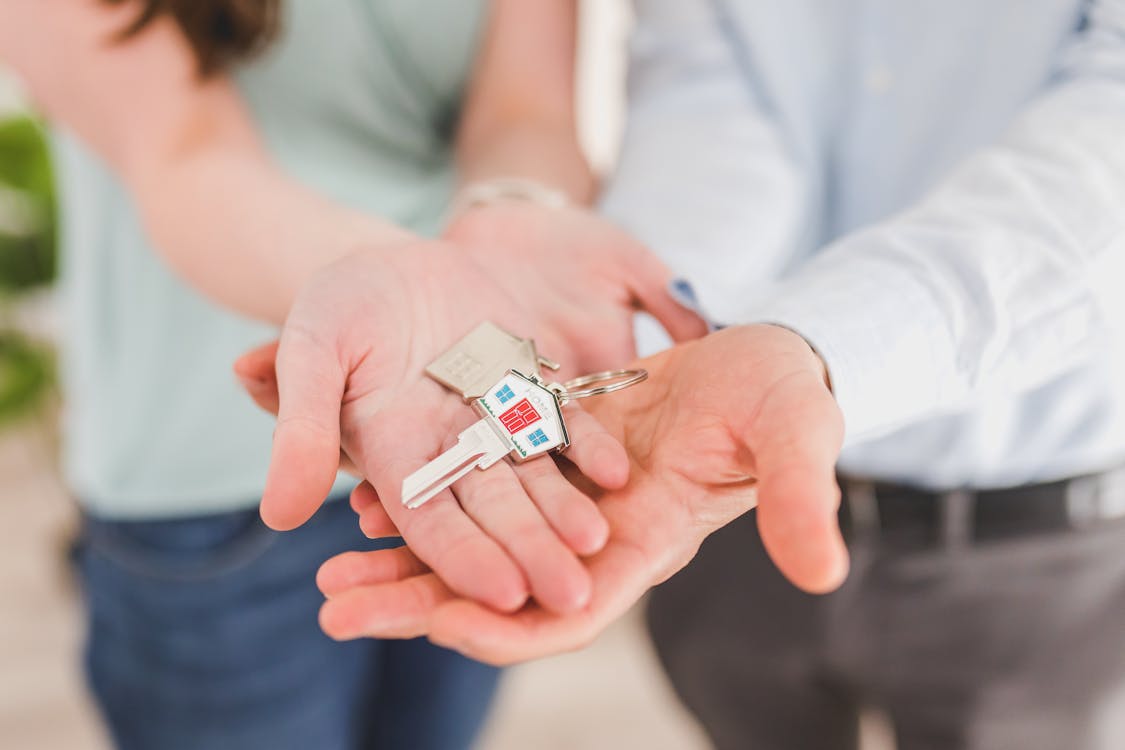 Closing:
Once you've accepted an offer, with the help of your agent, and the inspection and appraisal are in order, it's time to plan the closing of your home!
It's important that you are prepared for your move out prior to closing. The buyer and their agent will do a final walk through of the house to ensure that it is in the same or better condition as when the offer is made. They also check to see that all personal property not requested has been moved out and any inspection repairs requested have been completed. They walk through to see that the home is clean and ready for their move in, prior to signing.
Finally, you are on to the last step: the official home closing. You and your agent will meet to sign at either the buyers lenders office or the title company. There will be a lot of documents to review and sign, and your agent and the title company's closing agent should be ready and able to talk you through all of the details so that you are knowledgeable and comfortable as you sign.
After you finish your signing and turn over all of the keys to your home, the closing process is complete.
It is easy to see that having a hard working and dedicated agent that is proactive through all of the steps to get to the closing table is a key component to ensure a successful real estate experience.
We hope these tips were helpful and made prepping to sell your home that much easier! At The Real Estate Co. we pride ourselves on "Real Estate Made Simple", because through our professionalism, communication, and commitment to you, we simplify the process to make it the best and as easy as we possibly can for you.
We would love to "talk real estate" with you, call or stop by our office anytime.